recipe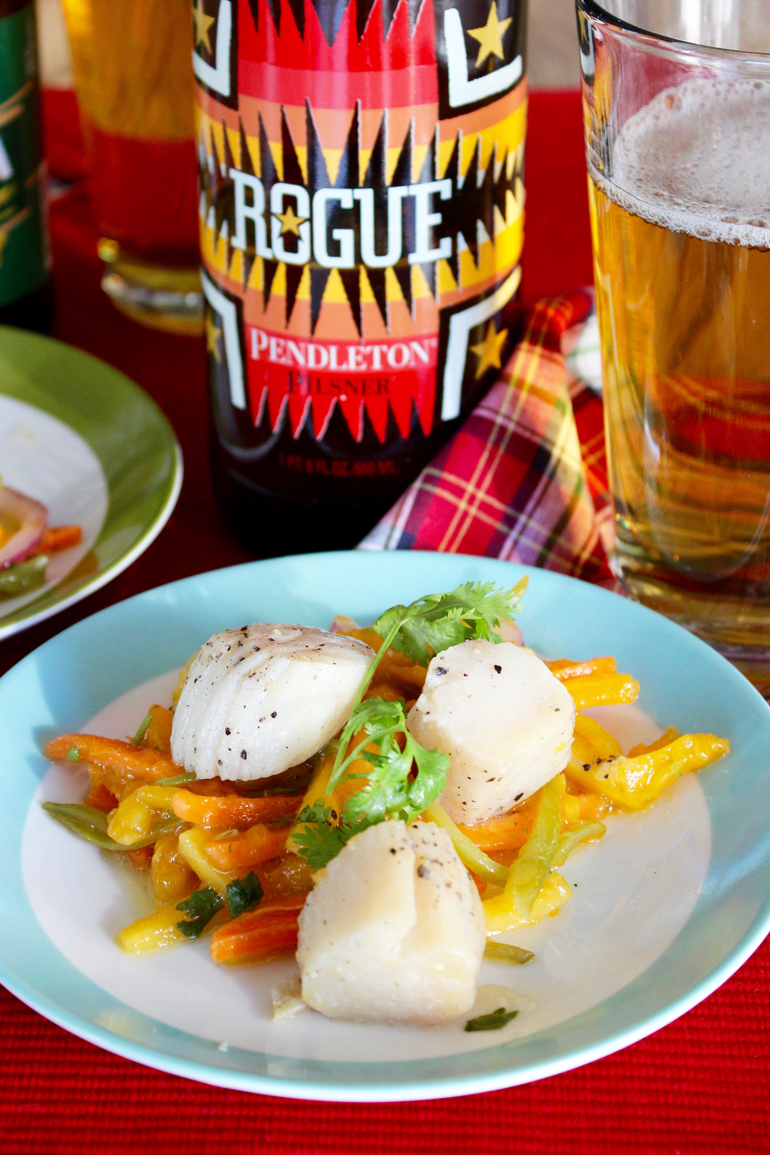 Pan Seared Scallops with Green Papaya Slaw
Recipe by Chef Erin Coopey
2 cups grated or fine julienne green papaya*
½ cup grated or fine julienne carrots
½ cup blanched, refreshed and fine julienne snow peas
¼ cup thinly sliced red onion
¼ cup coarsely chopped fresh cilantro
2 tablespoons white balsamic vinegar or rice vinegar
4 tablespoons lime-flavored olive oil
2 tablespoons peanut or canola oil
Salt and black pepper to taste
Fresh cilantro sprigs for garnish (optional)
Lime zest for garnish (optional)
To make the slaw, combine green papaya, carrots, snow peas, red onion and cilantro in a mixing bowl. Add vinegar and olive oil, toss to combine. Season with salt. Refrigerate for 1 hour.
In a large frying pan over medium-high heat, warm the peanut oil. Season scallops with salt and black pepper. Add scallops to pan and sear, turning once, until golden brown, about 2 to 3 minutes per side.
Divide slaw between 4 chilled salad plates. Divide the scallops among the plates, placing them on the slaw. Garnish with cilantro sprigs or lime zest.
*Green or unripe papaya is available in Asian markets. To prepare, peel the skin away with a paring knife, then halve the papaya lengthwise, scoop out the immature white seeds. If green papaya is not available, jicama may be substituted.