recipe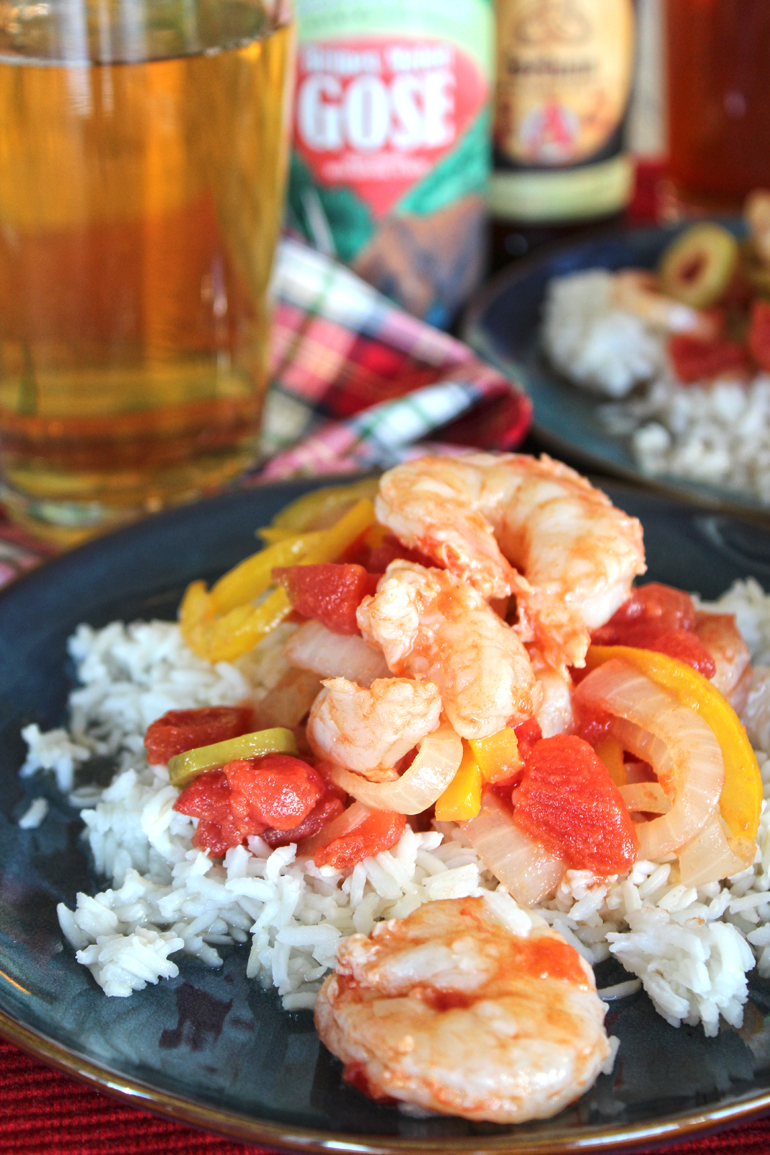 Camarones a la Veracruzana
(Shrimp Veracruz)
Recipe by Chef Erin Coopey
1 large green bell pepper, cut into thin strips
1 large yellow bell pepper, cut into thin strips
1 medium white onion, cut in half and sliced (about 1-½ cups)
2 (14.5-oz) cans stewed tomatoes
1/4 cup sliced pimento-stuffed olives
1/4 teaspoon green jalapeño pepper sauce or green taco sauce
1 pound medium shrimp, peeled and deveined
Cilantro sprigs for garnish
Heat oil in a 12-inch skillet over medium heat; add bell peppers and onion and cook until tender-crisp, about 5 minutes. Stir in garlic and cook 2 minutes.
Add tomatoes with their liquid, olives, green sauce, lime juice, salt and bring to a boil. Add shrimp, reduce heat to low, cover, and simmer 3 to 5 minutes, until shrimp is pink, stirring occasionally.
Stir in chopped cilantro. Serve with rice and garnish with cilantro sprigs.