patio!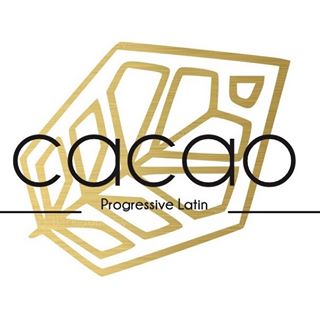 Patio Season Prompts Soulful Afternoon Retreats at Cacao
Cacao Restaurant Set for Sunnier Weather with an Open Patio and Fresh Lunch Offerings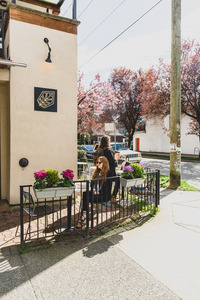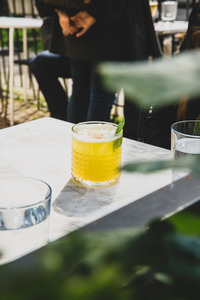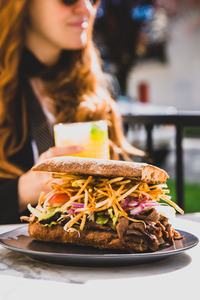 Vancouver B.C., May 2, 2017 —
Here comes the sun! Kitsilano's Cacao is primed for warmer weather with an open patio and rejuvenated lunch menu. This highly regarded hot spot is popular for chefs Marcela Ramirez and Jefferson Alvarez's progressive Latin-American fare. While dinner pushes gastronomic boundaries with expert precision, lunch offers a soulful afternoon retreat with the Latin American street food of Ramirez's Mexican and Alvarez's Venezuelan cultures. Guests can linger on the patio over pupusas and pisco sours or stop in for a quick on-the-go arepa and a disarmingly good kombucha.
"We've strived to create a dinner menu that educates the palate with authentic Latin American dishes," says Alvarez. "Lunch is no different—we've just simplified things a bit on the plate while honouring each ingredient and maintaining the integrity of each flavour."
Midday offerings canvas meat, vegetarian, vegan, and gluten-free preferences
and include arepas filled with a choice of burrata, chicken and avocado, shredded beef, or chorizo-style mushrooms. While yucca fries with an addictive tomatillo-and-avocado sauce and pupusas packed with pork chicharrón are both perfect for snacking, belly-filling sandwiches include pork shoulder Cubanos and pepito steak on impeccably baked bread from The Birds and the Beets. Late risers rejoice as daily brunch-style offerings include waffles made with Nextjen Gluten Free flour, wild mushroom risotto, bison short ribs and fried eggs, and poached eggs on focaccia.
Impressive dedication to detail is present in every cocktail created by bar manager Sergio Gandolfo—whether spirits-focused or zero-proof, each thoughtful concoction is packed with flavour and purpose complementing the kitchen's food philosophy. His lunch break–friendly beverages include a healthy effervescent kombucha, refreshing rice and pinole horchata, and deliciously tart hibiscus agua fresca. If leisurely day-drinking is the temptation, Gandolfo's Guarapita made with aromatic wine, rosemary-infused gin, and finished with guanábana molecular foam is reason enough.
About Cacao Progressive Latin:
Cacao opened in September 2016 to a welcoming neighbourhood and five-star reviews. With celebrated chefs Marcela Ramirez and Jefferson Alvarez at the helm, the kitchen represents a progressive philosophy toward Latin American cuisine. They have created a culinary oasis honouring their roots where diners can discover authentic flavours from Mexico and Venezuela. Located in the friendly, charming Kitsilano neighbourhood, Cacao is a warm and welcoming place to gather, celebrating old friendships and new beginnings. Unpretentious, surprising, and delightful, Cacao is open for lunch Wednesday through Sunday from 10:00 am to 4:00 pm and dinner from 6:00 pm to 11:00 pm.
Visit Cacao Progressive Latin::
Address:
1898 W 1st Ave, Vancouver, BC, V6J 4W2