vancouver craft beer week
I remember ten years ago, being filled with such excitement about attending the inaugural Vancouver Craft Beer Week.
Back then, as a nascent craft beer lover, I hadn't yet met my people. I thought I might be the only one who loved beer like I did.
I was wrong! Delightfully wrong! And VCBW showed me my people.
I'm just as excited this year to be attending the 10th Anniversary Hoppapalooza and Tasting Festival.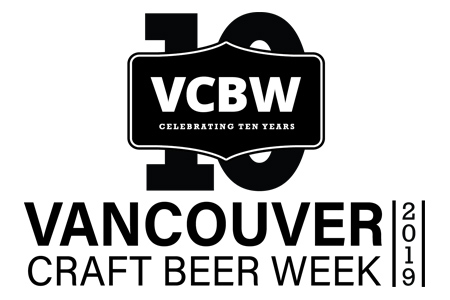 NEWS RELEASE:
Vancouver prepares for its biggest annual craft beer celebration
Vancouver Craft Beer Week serves up epic 10th-annual 10-day citywide party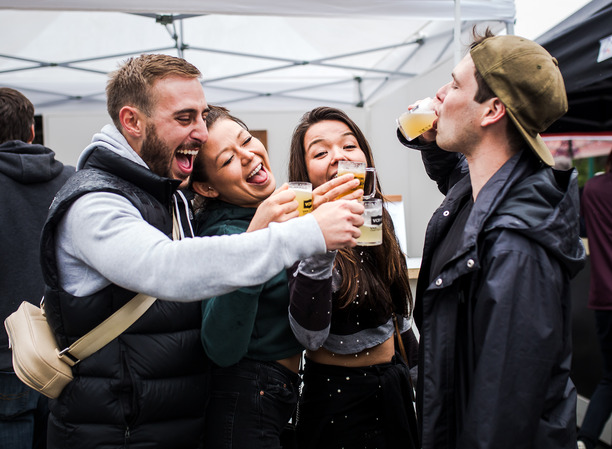 2018 Vancouver Craft Beer Week Festival at the PNE Fairgrounds. Photo by Claudia Wyler.
Vancouver, B.C., May 24, 2019—Vancouver Craft Beer Week (VCBW) is all set for its 10th-annual 10-day celebration of craft beer happening from May 31 to June 9. VCBW will kick things off at the edge of one of Vancouver's most iconic brewery districts on May 31, and continue throughout the week with dozens of citywide events across Metro Vancouver. The festivities culminate on June 8 and 9 with the VCBW Festival at the historic PNE Fairgrounds, and will feature live music, food, games, and art along with the largest craft beer and cider selection of any festival in B.C. poured by 100 craft breweries and cideries.
The VCBW 2019 event calendar offers a selection of impressive venues, events, and promotions. Beer lovers can find the delicious details of each VCBW beer and cider event at VancouverCraftBeerWeek.com.
---
About Vancouver Craft Beer Week
Celebrating 10 years of craft beer and craft culture, Vancouver Craft Beer Week (VCBW) has become the most anticipated beer and cider festival in Western Canada. VCBW has evolved from Canada's first-ever craft beer week into a cultural engine that showcases music, food, art, and craft beer at events across the city starting the last Friday in May each year. VCBW 2019 kicks off on Friday, May 31 and continues throughout the week with events and programming all over Metro Vancouver, culminating at the historic PNE Fairgrounds on Saturday, June 8 and Sunday, June 9, where more than 100 craft breweries and cideries will be pouring 300+ beers and ciders. For more information and to purchase tickets, please visit VancouverCraftBeerWeek.com.
Find Vancouver Craft Beer Week Online
Hashtags: #VCBW #VCBW2019 #tenyearsofVCBW #VCBWcollab