thursday
tomorrow evening i will be at portland craft for the modern malt ipa mingler
which is a sold out event...
but for the rest of you, don't fret, you can still get your american beer on by going to the new oxford for the deschutes/phillips tap takeover anniversary party: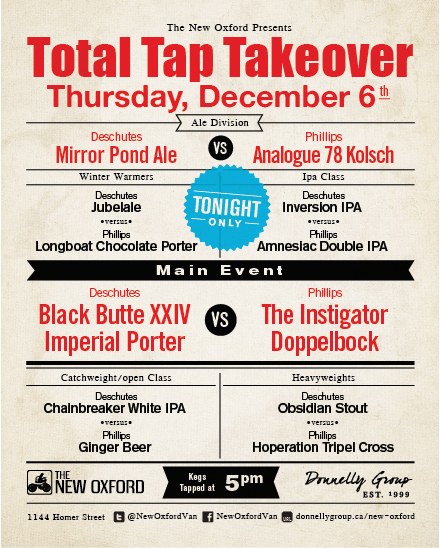 The New Oxford Two Year Anniversary Party
Thursday December 6th - 5pm - late
Two years, two breweries taking over.

Join us on Thursday for complimentary canapes & drink samplings as we host you alongside representatives from Deschutes & Phillips breweries to celebrate two years in Yaletown.

Both breweries will be taking over six taps and will feature notable and rare craft beer selections all evening.
$5.15 featured craft beer sleeves.