link love
a
beer beginner's guide to hops
peaches and cream ale pie recipe
(is it wrong that when i read misused words i picture the author doing what they actually said? in this example i am picturing her hurdling her way through her days until summer. it is probably a very good workout... maybe even burning off all those pie calories)
vancouver bars that offer food as good as the craft beers
i agree with her on portland craft and biercraft
but craft beer market? insipid food with no flavour was my review of my one visit there
the beer didn't wow me either, so i never bothered to go back again
several people i have talked to have had the same experience... so i'm still not tempted to go back
not when there are so many other incredible places in town to get my craft beer and yummy food fix!
uses for spent grain
go
east van brewers
, go!
all about yeast
Nonna's Sweet Spring Finish
Campagnolo Restaurant Lines Up Tuesday Night Homestyle Suppers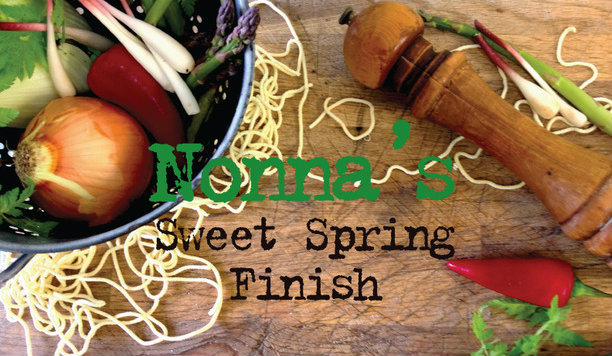 Vancouver B.C., May 29, 2014
- The month of June marks the end of spring and the beginning of summer, providing just a hint of the incredible bounty still to come. Chef
Nathan Lowey of Campagnolo Restaurant is determined to end the season with a sweet finish by bringing back
the popular supper series
:
Just Like Dinner at Nonna's
.
Every Tuesday night in June,
Campagnolo Restaurant will serve up a
hearty, classic Italian meal paired with a R&B Brewing Co. draught beer
for the easy-to-swallow price of
$22
.
Each dish is lovingly prepared with seasonal ingredients sourced from local farmers and purveyors.
Nonna's 2014 Spring Calendar
June 3
Classic Spaghetti and Pork Meatballs
garlic cheese toast
June 10
Veal Parmesan
Glorious Greens
salad, mustard vinaigrette
June 17
Roasted Local Free Range Chicken
warba nugget potato agro dolce, braised hearty greens
June 24
Smoked and Roasted Pork Coppa
soft polenta, rapini, radishes, pan juices
Just Like Dinner at Nonna's Details:
Dates: June 3, June 10, June 17 and June 24
Time: Dinner is served at 6PM Sharp
Price: $22
Address: 1020 Main Street, Vancouver, BC
Reserve: Reservations* must be made in advance by calling 604.484.6018
*a credit card is required at the time of booking